New EP to buy on Bandcamp!!
"

Listen to mellow, jazzy pop ballads predominated by sweet and determined vocals."
TESTIMONIALS
Shane from Crystal Palace Lockdown Live-stream, Crystal Palace, UK: Wow, Carole (alias Dayles Ford)! That was beautiful.. thank you so much. I'm mellowed out now. Thanks for being with us today.
Miguel Rios from Running Blue, Melbourne, Australia: I saw Carole alias Dayles Ford perform recently at the Dunmoochin Gallery, her voice filled the room with her original pop ballads and held me in rapt attention.
Mike Medcalf from Prestonville Arms, Brighton, UK: We've had a wonderful time having you at the Prestonville Arms, we hope you can play here again soon!
Isabel from London AAA Live, London, UK: Played a great set at GiGi's Bar at the Underbelly. Lovely smooth and soulful jazz style vocals over blissful acoustic chord progression!
Oliver Robinson from The Admiral, Brighton, UK: A really wonderful performer!
Andrea Holenstein from United We Dance, Zurich, Switzerland: Carole alias Dayles Ford performed for us at a charity event for Autonomes School Zurich. The audience was captured by her clear voice and her wonderful, sensitive ballads. It's a pure pleasure working with Carole! We are looking forward very much to collaborate at one of our next events. #unitedwedance
PRESS KIT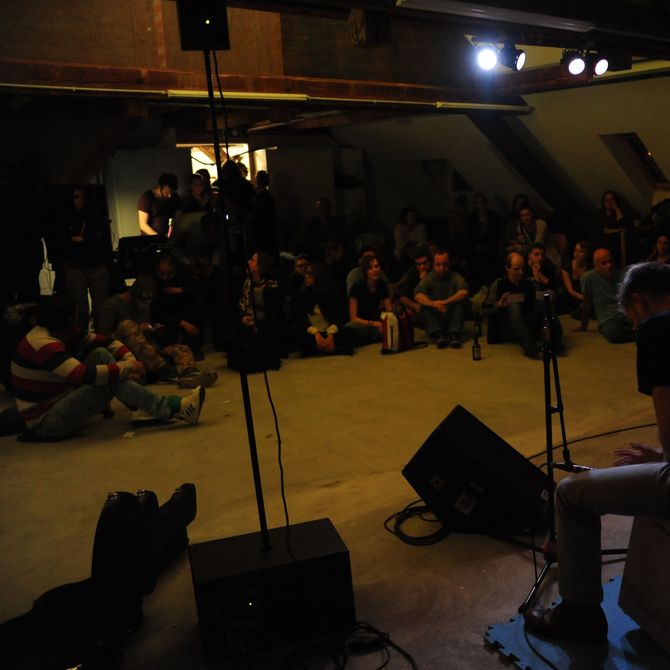 The first pic of the gig when it all started..
My short bio
Dayles Ford effortlessly connects with the audience, through a uniquely emotional and intimate delivery of original alt pop/jazz/reggae ballads. Expect real depth, authenticity and warm melancholy with a message of hope serving the whole pallet of feelings up to uplifting tunes.
 
Starting out her artistic career with an impressive six month artist residency in Melbourne Australia and several gigs in the UK, Dayles is back to her hometown Zurich (CH) busy releasing new music and available for bookings. 
THE PETE JONES SHOW - RADIO REVERB BRIGHTON UK